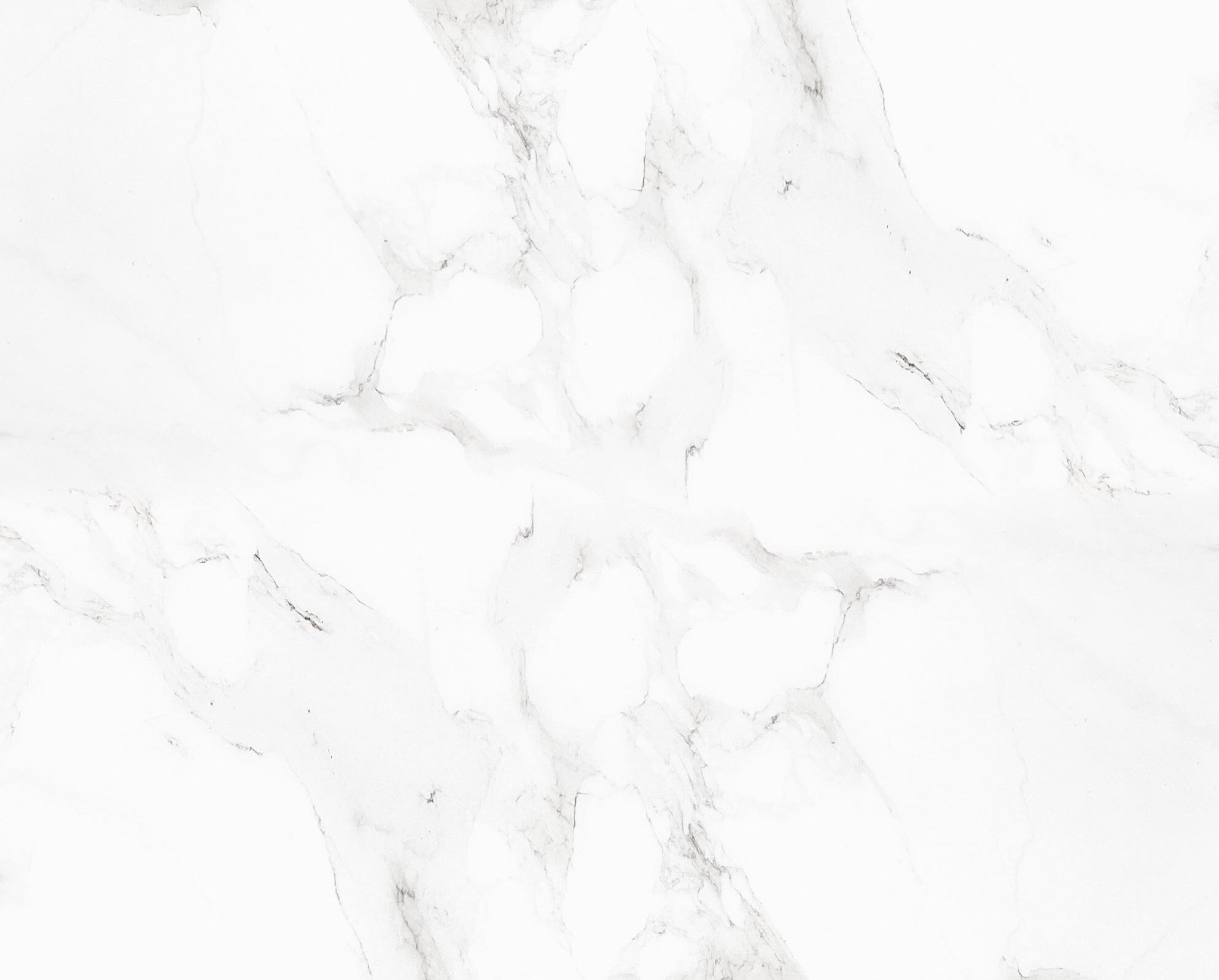 Frequently Asked Questions
We recommend using our products within 12-18 months of the batch number to ensure quality and efficacy since our ingredients are plant-derived. This 6-digit number is found on the side or on the bottom of each product and indicates the date your product was manufactured.
We never use petrochemicals, phthalates, SLSs, synthetics, detergents, formaldehyde, fillers or other known carcinogens. We source our plant-derived ingredients from independent farms all around the world that are certified organic
and GMO free. We are proud to show where our ingredients are sourced from and have the country of origin of each on our Ingredient Transparency page. We are always working towards making our brand better.
We are voluntarily registered with the FDA and strictly adhere to cGMP
procedures at our independent manufacturing lab located in Asheville, North Carolina
We are Leaping Bunny® Certified, Cruelty Free® Certified, Living Wage Certified and all of our products are Made in the USA.
Our entire product line is searchable on EWG's Skin Deep Database with a toxicity score of 1-3.
We support our community by giving back to local organizations through our Seasonal Giveback Program™ and Cyber Monday To Fuel Giving Tuesday Program™.
This product is a honey-based enzymatic morning cleanser that helps to plump, decongest and provide light hydration. We love this product as it naturally increases cellular turnover to reduce breakouts and hyperpigmentation without stripping skin of essential moisture.
This product is a little different because you need to stir before using to reactivate the acid base reaction in the product which assists with removing excess dead skin cells. In order to have enough room to stir, each jar is about 2/3 full, or filled to 3.7 net ounces of product itself. When you start using the product you will see a change from a thin consistency to a thicker consistency and the color will go from dark brown to a light amber. You might even see a little bit of foam or bubbles which is the release of CO2 due to the natural acid base reaction of the product.

This product can also change consistency with temperature and can firm and/or crystallize due to the natural properties of honey. If this happens we recommend applying to your hand to soften the product before applying to skin. When it comes to the product being firm and not stirrable this can happen in really cool temperatures and we recommend scooping and applying, allowing the product to melt into wet skin before rinsing. We do not recommend adding water to this product or microwaving it to thin the consistency.
In general facial toners help to correct the pH of skin after the use of more stripping or abrasive facial cleansers. We recommend incorporating a toner if you are unsure of the pH in the products you currently use in your routine. Our entire skincare line is pH balanced and we love our Sweet Orange & Rose Facial Toner as a secondary cleansing step as well as a hydrating mist. When it comes to skin tendencies like reactive or sensitive skin, combination skin, unruly breakouts, redness and premature aging, that can be exacerbated by products that are not pH balanced or dermally hydrating.
Yes! It actually works. Our natural deodorant is effective at preventing odor as it is pH balanced. Our deodorants have a soft, creamy consistency with a powder finish to skin. It naturally wicks sweat, but is not an antiperspirant and does not leave your skin irritated, even after shaving.
This rich facial hydrator is formulated using an oil-into-water emulsification which is forced due to the use of organic beeswax in the formulation. As you can imagine, it's a tricky one but what you get is a skin nourishing cream that is both hydrating and occlusive.
We love to incorporate this product into our skincare routine 1-3 times a week by scooping a pea-sized amount and applying to face, neck and chest as dots then blending together for an even application. This product is dense so applying as dots then blending is essential and can be layered on top of our Evening Rose Facial Serum in cooler climates.
Typically a full-sized jar would last between 9 months and a year depending on how frequently it is used. You can expect our mini sample to last 15 to 30 days of use, which is ideal when adding a new product into your skincare routine to ensure your skin loves it.
Dark circles and eye bags are most commonly connected to diet, lifestyle and genetics. Incorporating gentle daily facial massage to encourage lymphatic drainage is beneficial to see a change in this appearance as massage releases stagnancy and diminishes swelling. We offer Gua Sha stones as a tool for lymphatic drainage in your at-home routine as well as offer manual lymphatic drainage (MLD) in our facial treatments at our Natural Spa in downtown Asheville.
The best way to see results for superficial hyperpigmentation is a consistent facial care routine that incorporates weekly exfoliation and daily use of SPF on face, neck and chest. We recommend our Daily Face Polish each morning and weekly exfoliation with our Chamomile & Oats Clay Facial Mask for facial hyperpigmentation. For the body we recommend weekly exfoliation with our sugar scrubs. It is important to remember hyperpigmentation may not be repairable and many factors such as hormones, genetics, diet and deep sun damage effect reduction and removal of unwanted pigmentation. 

While we do not offer any Vitamin C serums or products with added ascorbic acid, we do formulate our entire line with nutrient dense organic ingredients that support the health and vitality of skin. Our facial care collection is fully concentrated and provides a naturally rich source of vitamin C and antioxidants that support healthy cellular regeneration while remaining gentle on skin.

No, as an organic plant-based company our focus is solely on formulating oil or lipid-based products. We recommend reading the Science of Skin to learn more about skin being a lipid-bilayer, accepting only lipids, and how you can cultivate a healthy skincare routine with lipid-based ingredients and pH balanced products.

Our Evening Rose Facial Serum is a fully organic and concentrated nutrient dense twice daily moisturizer. It is formulated to be lightweight on skin and is rich in vitamin C to promote collagen and elastin production which helps plump, hydrate and firm skin. With consistent use it improves moisture retention by providing a barrier against transepidermal water loss (TEWL) and reduces overall skin redness. For a weightless feel and proper absorption we recommend applying 1 pump to a damp face, neck and chest twice daily. We also recommend incorporating a gentle weekly exfoliant that is pH balanced.

You can expect the color of the product to range from a straw to an emerald green color and the scent to range from earthy to a spicy, balsamic scent due to the strong nature of organic grapeseed oil. This coloration and scent differs from batch to batch due to the natural variation of the organic ingredients, which does not affect the efficacy or absorption of this product. Please note that no essential oils are added to this product.

We recommend using our sugar scrubs as a weekly body exfoliant but do not recommend using them on the face, neck or chest as the crystals are a little too abrasive for these areas. To use simply apply to wet skin, scrub in a circular motion until dissolved, rinse and pat dry. Because this product does not contain any fillers or anti-caking desiccants, we recommend scooping out the desired amount into a separate bowl to use in order to keep the jar dry and away from water.

We only use cold-pressed plant oils in our formulations. Our ingredients never undergo heat, solvents or chemical extraction to isolate or obtain nutrient dense properties of the plant material. We prefer this method so that our ingredients remain unaltered and unadulterated.

Our favorites for pregnancy and new families can be found under our Baby Collection.
We recommend staying away from medicinal quantities of essential oil in products and diffused in the air. We do not use medicinal quantities of any essential oil in our products.
Throughout our product line our essential oil concentration ranges 0.5 - 2% - which is well below the normal and medicinal quantity.

We also always recommend having a conversation with your doctor as it is important to make sure that you both are on the same page with what is best for your journey. If you have any questions or concerns please do not hesitate to reach out.
When it comes to our brand, all of our products are formulated to be pH balanced for optimal skin health. Because of this we ask that no water, essential oils, or any other substances be added to our products as it can compromise the efficacy and safety of the final product. Please contact us if you have any concerns, questions or suggestions.

We source glass, plastic, aluminum and paperboard packaging for our product line. Weare constantly evaluating our footprint on this earth, offering recyclable packaging and working toward shifting products to glass and paperboard to reduce our impact.
We currently do not offer refills on empty product bottles as we are not equipped with the proper sterilization machines to accommodate at this time. If this is something you'd like us to offer, let us know!

All of our products are formulated, handcrafted, bottled, batched and labeled at our independent manufacturing lab in West Asheville, NC. We do not offer tours of our facility but it is located 2 miles from our downtown retail shop and natural spa.

No, we permanently closed our Biltmore Village location in September 2020.

We have opened the opportunity to wholesale with our brand in 2023. If you believe our brand is a good fit for your business, we'd love to hear from you.

When it comes to brand sales we have a strict policy where we cannot apply promotion codes to previous orders. We work really hard to ensure our clients are taken care of and tend to break the rules in many facets but we need our sales to be fair for everyone. Thank you in advance for your understanding.

You can enter a valid promo code on the right side of the shipping/payment details page on our website. If you use Apple Pay to checkout you bypass the screen for entering the promo code (all your details are already in the app) and you will need to manually enter your shipping details then apply the promo code after selecting "Continue to Shipping."
Please note that our promo codes are valid both online and in shop, cannot be combined with other promotions or discounts, are not valid on previous orders or treatments and are valid on in stock items only. 
For our promo codes to work along with the standard automatic free shipping at $150+, the cart subtotal must reach a minimum threshold of $150 after the promo code has been applied. We recommend to enter the promo code at checkout before selecting a shipping option to ensure that your subtotal is $150+ and that the free shipping option is offered.
We strive to provide the best products possible and always aim for client satisfaction. In the event you are not satisfied with any C&Co.® product we are happy to offer a refund or store credit on unopened merchandise within 30 days of purchase. We are unable to accept returns on opened merchandise. 

When it comes to online orders, we are unable to refund the original shipping cost and the client is responsible for any return shipping cost. We strive to take care of our clients, please email us at support@candconaturals.com if further assistance is needed. 

If you are unsure of allergies and skin sensitivities, we offer a Mini Sample Collection for some of our most popular products and you can always call to request additional samples.

If you are encountering stains or discoloration on fabrics our go-to suggestion is baking soda and white vinegar as it creates an acid-base reaction that usually helps to lift stains if it is not set into the fabric.

We like to use 1/8 cup baking soda to 1/4 cup white vinegar, sprinkling the baking soda on the laundry before adding the vinegar to the softener compartment of the washer.

We advise against the use of bleach for this type of staining as it binds oils into fabrics. To avoid future stains we encourage clients to adhere to the product directions and recommended use as using too much may result in the excess transferring onto fabrics.
We manufacture our products fresh so if it is out of stock please know that we will be making a new batch within the upcoming week.
We offer gift wrapping for any order that includes a Gift Box, Ribbon & Card. Once all items are selected, and the gift box is added to your cart, use the text box before checkout to add a personalized message that we will include with your gift order. We also ask that you specify which products you would like for us to include in the gift box when purchasing multiple items so the gift arrives as intended.
If you would like to skip the gift box + ribbon, we are happy to include a gift note to the recipient for you at no extra cost, just add your note to the text box before checkout. Please note that pricing and physical invoices are not included in any of our shipments.

The best way to take care of skin is by creating and maintaining daily and weekly routines with pH balanced products. Daily cleansing helps to prevent an accumulation of dead skin cells and environmental toxins while a true moisturizer hydrates and creates a protective barrier on the skin to prevent transepidermal water loss (TEWL) via evaporation. We recommend weekly non-granular exfoliation followed by your choice of moisturizer in order to maintain healthy skin and proper product absorption.  
We believe that it is never too late to start a good skincare regimen. It is important to provide skin the vitamins and nutrients it needs in order to repair and regenerate properly. As your skin ages its cellular turnover cycle and production of collagen and elastin begin to decline, this natural decrease in skin's activity is what we all are combating when we talk of anti-aging. In order to encourage graceful aging we need to use quality products that help retain moisture and supply skin with nutrients for healthy regeneration. Our facial care line is formulated to provide both hydrating and occlusive properties along with nutrients that are essential for skin restoration. If you find yourself unsure of where to start, we'd love to help! Simply send us an email to request your custom skincare routine.
It is a twice daily moisturizing balm that helps to repair skin damage and increase elasticity with collagen promoting organic oils and a plant-based provitamin A, or retinol. This product has a deep fresh scent and provides a heavy barrier against transepidermal water loss (TEWL) which is important around the eye region.
We recommend using twice daily by scraping a small amount with the back of your thumbnail, gently warm between ring fingers and blotting on skin around the eyes, lips and brow. The main thing to remember when applying any product around the eye area is to not tug, pull or press too hard. 
Yes!! Although exfoliation is an important component to balanced skincare it needs to be done gently and typically once a week. Over exfoliation can lead to skin damage by breaking down the production of collagen and elastin in the dermis, which accelerates the signs of aging and can catapult your skin into a chronic acidic/alkaline state. When exfoliation/cleansing is done too often or too aggressively or if your routine consists of products that are not pH balanced, skin has difficulty returning to its naturally preferred pH range. These fluctuations can contribute to many chronic skin conditions/tendencies as well as excessively dry skin, inconsistent breakouts, and an overproduction of sebum.
When it comes to our products, we recommend using one of our clay masks for face, neck and chest and our sugar scrubs for body, hands and feet.
Remember using an exfoliant should happen only once a week and can come in the form of facial masks, peels, AHAs, BHAs, microdermabrasion, retinols, scrubs, Clarisonic, washcloth, facial brush, etc.

As the founder I am asked about my personal facial care routine fairly often. As you all might know, skin health is connected to body health so eat your organic fruits and double down on your organic veggies, fill your water bottles AND consume them, make sure to get outside for fresh air and exercise daily and do your best to create a decompression routine that works for you before bedtime.
A bit about my lifestyle and skin; I am 39 1/2, very active, I pay much attention to what I eat/drink but sure love a G&T. I try to read nightly to decompress but it doesn't always work. My skin tendency is combination but will become dry with changes to the season. For my skincare ritual, I prefer a twice daily one that feels simple to maintain and is something I look forward to.
Remember consistency is key, this is my routine:
AM
• Daily Face Polish
• Evening Rose Facial Serum
• Carrot & Rose Eye Repair
• SPF
PM
• Sweet Orange & Rosemary Cleansing Milk
• Sweet Orange & Rose Facial Toner
• Evening Rose Facial Serum
• Carrot & Rose Eye Repair
• Lavender Cold Cream (layered on top when it is cold outside)
Weekly on Sundays
• Sweet Orange & Rosemary Cleansing Milk
• Chamomile & Oats Clay Facial Mask OR Red Clay Facial Mask
• Lavender Cold Cream
We formulate and handcraft our artisan soap using a cold-process saponification method with organic olive oil, coconut oil, cocoa butter, steam-distilled essential oils and reverse osmosis water in this process. As a result our bars remain firm in the shower, produce a rich lather, last about a month of use and have a light lingering scent. We allow our bars to cure for a minimum of 30 days to ensure they are pH balanced before they arrive at our shop. We adore our artisan soap and believe that they are an affordable everyday luxury. 

Yes. Shipping costs are calculated by USPS per the final weight and destination of the package. 

In the event your package is delayed, please give USPS an additional day or two to complete the delivery before reaching out to us. Please make sure to consider federal holiday closures, inclement weather and other conditions that may affect the projected delivery date. At this moment in time USPS like other carriers are experiencing delays because of staffing shortages due to the lingering effects of COVID and do not guarantee delivery of their packages unless the package is shipped 'Priority Mail Express' which is not an option for us.
Please note that we cannot refund for orders that are experiencing shipping delays or are lost in transit.
We ship everywhere via USPS priority unless otherwise requested. 
We ship same-day via USPS if the order is placed before 2PM EST Monday through Saturday. All Sunday orders will ship on Monday and any orders placed on federal holidays will ship the next available day. Although we ship orders promptly, we cannot guarantee any delivery time frame. Once your package leaves our possession it is directly handled by USPS. We recommend placing your order ahead of time if the items are time sensitive.
The cost of shipping is calculated based on weight and distance from origin to the destination. As a brand we choose to work with USPS over UPS or FedEx as they tend to get the packages delivered in a quick manner and are a little bit more gentle with each box that we ship.
With our shipped orders we do not profit from shipping charges collected and offer automatic free shipping on orders of $150+. We know that this may not be enough for everyone so we do our best to offer free shipping sales.
As a formulator and manufacturer, we are constantly reflecting on how we do things and the impact we're making on our world as whole. 
When it comes to our brand, we only use biodegradable packing peanuts, recycled paper goods and biodegradable organic tea sachets in our retail shop and natural spa. In 2022 we made changes to reduce our footprint even more by moving plastic trash bags to biodegradable in our retail shop, natural spa and manufacturing lab alongside moving our toilet paper from paper to bamboo in our restrooms. While we put a huge emphasis on recycling, reusing and repurposing as much as we can we still have a small amount of waste annually.
We do not perform manual extractions in any of our spa treatments. Alternatively, we offer Manual Lymphatic Drainage (MLD) in our facials to address congestion in the skin holistically without inflammation.
We suggest arriving to the spa in attire that is comfortable. Foot Soak & Scrub clients should wear clothing that can be easily brought up to reveal the calf to avoid wet clothing and allow for massage. Massage and esthetic clients will have the option to disrobe for their treatments and are recommended to come in with minimal jewelry and makeup.
Our last steps in our facials include an application of our Lavender Cold Cream followed by an SPF. Both products double as a makeup primer for an easy, non-caking application. We do however recommend a makeup free day so you are able to reap the benefits of your treatment and to reduce skin sensitivities.
You can cleanse your face, neck and chest at the end of the day to remove any environmental pollutants and SPF that was applied during your treatment. We recommend our Sweet Orange & Rosemary Cleansing Milk as it is pH balanced for gentle yet effective cleansing. 
Our Lymphatic Massage is performed with a dry brush followed by a 70-minute Swedish massage to create movement of the lymphatic system aiding in detoxification and stimulation of blood flow. Expect a reduction in inflammation and stress after lymphatic massage. Ideal for swelling, arthritis and poor circulation. Contraindicated for clients with a history of heart conditions, blood disorders, kidney failure, tuberculosis and/or cancer.
We are not a high volume spa and operate at a limited capacity to keep our therapists ready to meet your therapeutic and esthetic goals without compromise. Parties of 3 or more cannot be accommodated for simultaneous treatments at this time. Larger parties will need to be at staggered times, please call our shop to book.

Yes. We digitally send our Liability + COVID Waiver along with your specific treatment intake form via text to be filled out in advance. Forms completed in advance allow our therapist to make necessary preparations to provide you with a relaxing experience start to finish.